EHLA Unparalleled Reading Solution
to suit students with different needs
Powerful, intriguing, creative
and full spectrum coverage
What makes EHLA reading solution so unique?
Animated reader
with different reading modes
Multi-dimensional reading modes can effectively arouse a student's interest in reading and motivate them to start reading as a habit.
AI-powered pronunciation evaluation
Read-out-loud function
AI-powered voice evaluation technology allows a student to identify English pronunciation problems, and improve their performance.
Role-play
Role-play speaking feature allows speaking practice with AI support
Listening practice
Unique feature with script and dictionary support makes listening practice never be so easy
Vocabulary boost
Linked with vocabulary boosting system
The adoption of EHLA Vocabulary Boosting function significantly benefits students' vocabulary building.
Exam-oriented
School-based and exam-oriented reading packs
Themes and contents
Featured genres, themes and contents which make reading all-embracing
Daily Life
Place and Activities
Science and Technology
Fun and Games
Animal Tales
Community, Social Life and Relationships
Holidays and Entertainments
Nature and Discovery
Arts and Music
Occupations
Wonder Tales/ Fantasy
Culture and People
Adventure
Hobbies and interests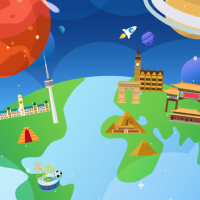 Explore the world
Levelled reading
Levelled reading designed to suit different needs
Subscribe for Unparalleled Reading Solution
Start your journey now. Checkout our package.
We tailor special reading programmes for schools. For details please go to school corner