Leading team
Professor John Furlong, OBE
EHLA is honoured to have Professor John Furlong, OBE, as its Honorary Chief Educational Advisor. As well as providing advice on the strategic direction of EHLA's various educational innovations.
Dr. Adrian Bullock
Extensive experience in production and publishing with Oxford University Press, Principal Lecturer and Director of International Affairs in Oxford Brookes University, Fellow of Harris Manchester College in the University of Oxford, Chief Editor and Senior Consultant of EHLA
Brenda Stones
Brenda Stones is ex-publishing director of Oxford University Press and has more than 30 years'experience in educational publishing. EHLA has appointed Brenda Stones as Editor and Adviser in October 2018.
Dr. Wing Lau
Ex-chief Engineer of Physics Dept. of University of Oxford, Advisor for Green Templeton College, Fellow of the British Institution of Mechanical Engineers, Fellow of Institute of Nuclear Engineers, Visiting Professor with the Chinese Academy of Sciences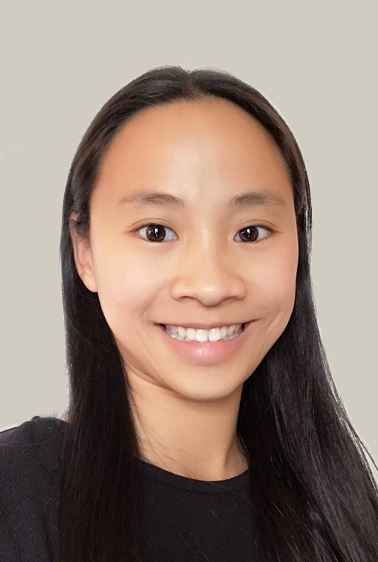 Dr. Eching Ho
Based in U.S., Eching provides professional psychological counselling in childhood education with her long years of studies and research in psychology, in particular, educational psychology and child development.
Mr. Sunny Ho
Graduated from Columbia University, used to work as a mental health counselor in New York City, currently at his doctoral study in Counseling Psychology Program, has been greatly involving in different international organizations...
Ms Michele Ho
Michele graduated with a degree majoring in English Language and English Literature from CUHK before pursuing a Master's in English Language Education. She is now working toward her doctoral degree. She is also a freelance writer and consultant of local English textbooks and has written for SCMP.
Ms. Clara Nissen
Clara attended the prestigious St Paul's Girls' School in London before reading Music at St Anne's College Oxford. She graduated in 2006 and went on to study broadcast journalism at the University of London before joining the BBC...
Diane Sinclair
Diane is a published author and professional writer of children's stories. Her story 'The Dragon Rock' has been used extensively for teaching grammar and prose to children whose first language is not English. She brings in a great deal of creativity and surprise to our readers.
Marie Swan
Over more than ten years, Marie worked in a number of schools and with all UK age groups from Nursery to Year 8 both as a teacher and as a one to one support for children with special educational needs. Since 2015, Marie has become a full-time writer. She is instrumental in producing reading articles with phonics to help young kids read independently.
Danielle Knowles
A highly experienced writer in the UK. Danielle studied English language, law and psychology at A-level. She has an exceptional level of experience producing high-quality content in almost every subject area.
Cameron Schettler
Cameron is a content creator based in Ontario. He received extensive education from Trent University in the subjects of English, History, Philosophy. Cameron has taken great pleasure in developing and giving his voice to material that helps the students of EHLA succeed in learning English language.
Greg Porter
Greg is a professional writer, novelist, actor and stand-up comedian based in the UK. His children stories are a perfect integration of his sense of humor, innovative thinking, proficient writing skill and also his great passion about writing.
Cheryl Hislop
Cheryl is a seasoned and talented writer. At EHLA, Cheryl is highly recognized for her unique and stylish writing. Reading Cheryl's stories has been an enjoyable and rewarding experience not only for kids but adults as well.
Ms Roybn
Ms Robyn is a native English speaker and a certified TESOL teacher with a bachelor's degree in Arts. Robyn has worked for a market-leading education organization in China for many years.
Ms Sasha
Ms Sasha is a TEFL & TESOL certified professional educator with over 6 years of teaching experience internationally with specialization in Early Years and the Primary Sections. Sasha has a Master Degree majoring in Early and Primary Education.
Ms Katya
Ms Katya is a native English speaker from England. She is a certified TEFL teacher with a Bachelor's degree in Modern Languages and a Master's degree majoring in Translation.
Teacher Nick
Nick is a TEFL certified professional educator, who graduated with a Master's Degree in Linguistics from Saint Petersburg State University.
Mr. Simon Devenport
Bachelor Degree in BA English Literature & Language from University of Oxford; A first-class academic achiever who receives education in Oxford for over 10 years, and accomplished exceptional results in A-Level and GCSE.
Derek S Mitchell
A phenomenal English Team member based in UK, Derek is a current undergraduate studying English Language & Literature (BA) at the University of Oxford. He has received many awards which prove his excellence in academic area.
William Cowie
A phenomenal English Team member based in UK, William is expected to complete his study of BA in Philosophy, Politics and Economics from the University of Oxford in 2018. William is a top achiever in academic results. He has scored A-grade in all subjects in the GCSE and A-level exams.
Ms. Eve XU
Xu is an outstanding academic achiever with great enthusiasm in education and Chinese studies and research.
Ms. Vanessa Wong
Outstanding English teacher with over 10 years of front line teaching experience; Bachelor Degree of Arts in English with 1st Class Honour; Master of Philosophy in English; Author and editor of many academic publications.